ACETube® - dewatering system
Geotextile Bags, Tubes and Containers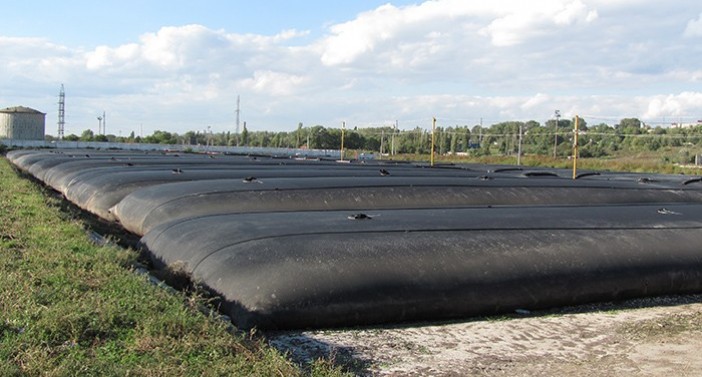 ACETube®- dewatering system- PP woven geotextile tube with high filtration characteristics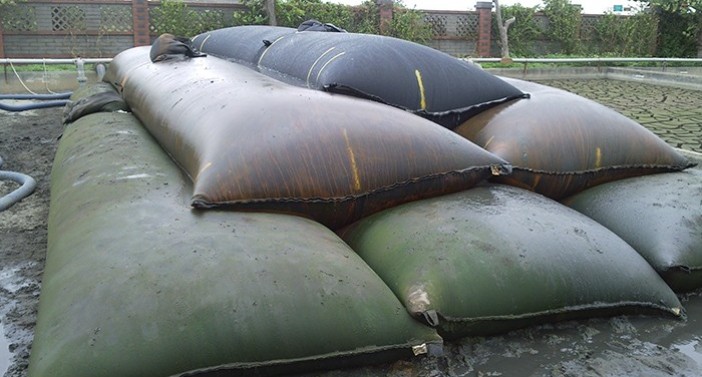 Dewatering tube with excellent durability, resistance against abrasion, UV and chemicals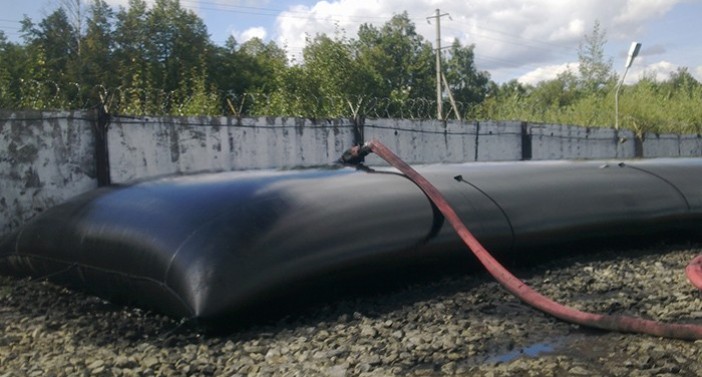 Widely used for sludge dewatering application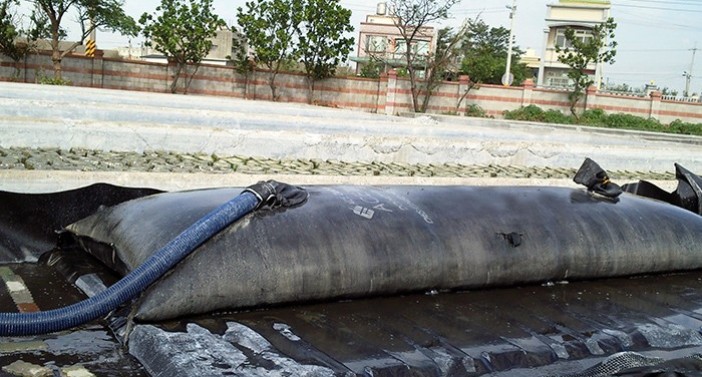 Less construction time, cost effectiveness and environmental friendliness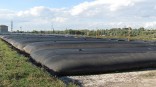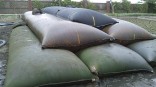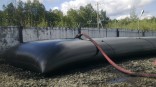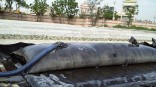 About
---
Geotextile Tubes for Sludge Dewatering
ACETube® dewatering tubes are tubular-shaped containers fabricated by multiple pieces of engineered woven fabrics with excellent filtration characteristics. It can be used in various sludge dewatering applications such as municipal and industrial wastewater treatments, mining tailings, agricultural animal waste containments and environmental dredging, etc.
Function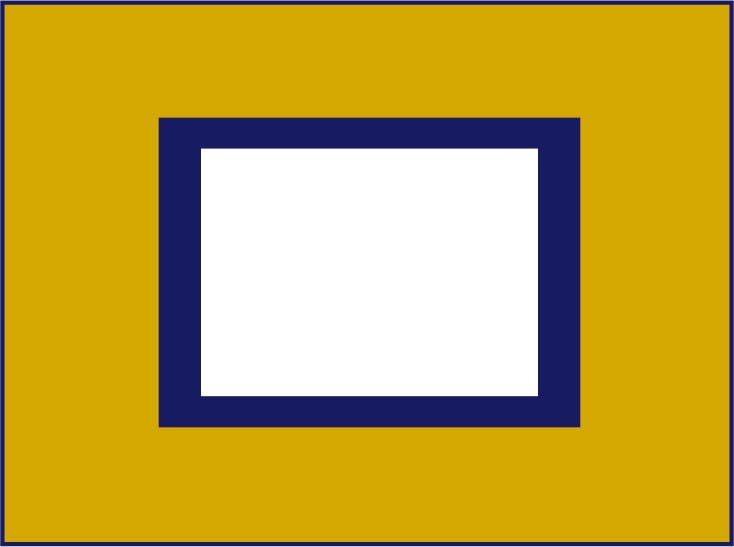 Containment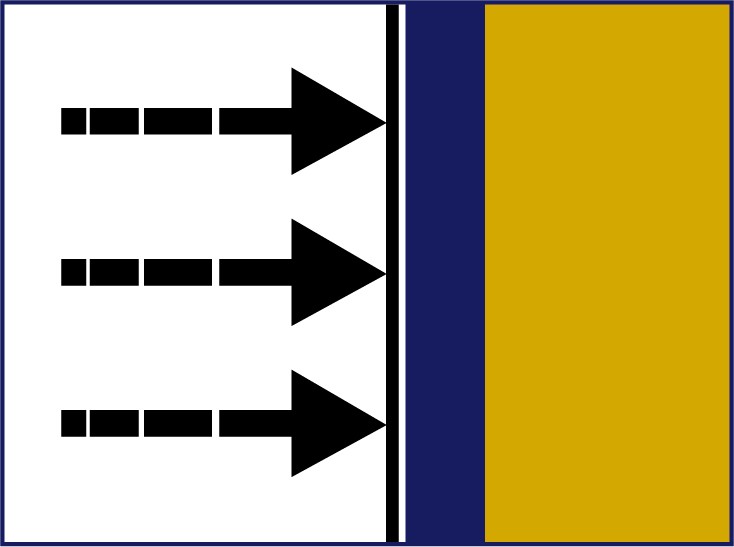 Protection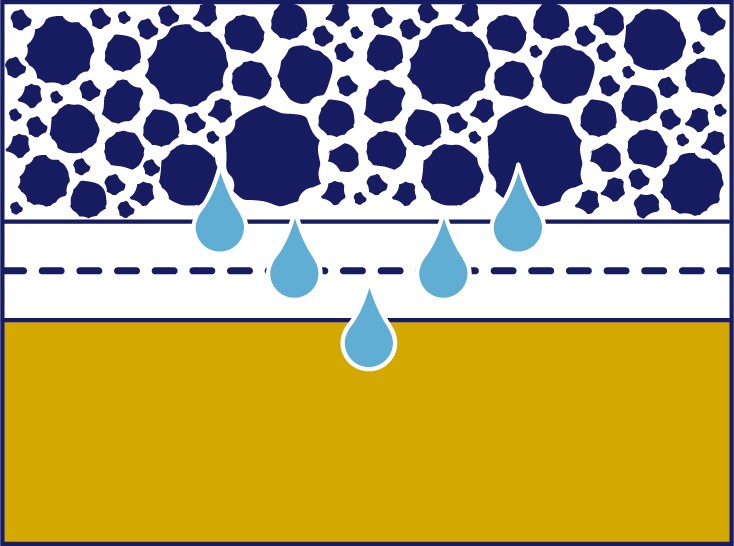 Filtration
Features
Cost-effective solution for dewatering
In general, sludge is pumped into ACETube® dewatering tubes with or without flocculants depending on the sludge particle sizes. During and after the filling process, the water dissipates through the fabric while the solid particles are retained within the geotextile tubes with low moisture contents. Afterwards, the volume of sludge reduces significantly, and a great deal of removal and disposal works are saved. Moreover, the installation and usage of ACETube® are very cost and time effective.

High sludge treatment capacity
ACETube®, which are made of polypropylene (PP) woven geotextiles with high tensile and seam strength, can contain a large volume of sludge. What's more, the geotextiles have outstanding permeability and optimal aperture sizes to ensure high solid retention rate and dewatering efficiency simultaneously. In view of the types of treated sludge and flocculants added in, ACETube® dewatering tube series offer various woven structures of composing fabrics to achieve specific filtration properties.

Excellent durability with high quality
ACETube® dewatering tubes have excellent durability including high resistances to abrasion, ultraviolet light, oxidation, acid, alkali and bio-decomposition proven by numerous indoor and outdoor tests performed by accredited laboratories. The quality of ACETube® is ensured by the quality control and assurance process certified with ISO 9001.


Based on more than 15 years' experience on geotextile manufacturing and fabrication, ACETube® dewatering tubes are available in customized design with high quality and cost effectiveness. Furthermore, ACE Geosynthetics provides technical support, including dewatering system design, facility and product selection, installation and treatment processing to offer optimized solutions to diverse dewatering needs.The benefits of using ACETube® are summarized as below:
• Excellent filtration characteristics to enhance processing efficiency
• Highly customized solutions provided for best cost-effectiveness
• Easy installation and few additional facilities needed to save time and costs
• Environmentally friendly with less carbon emission
Resources
【Brochures】ACETube® Product Brochure

【Brochures】Geosynthetic Solutions in the Mining Industry

【Brochures】 ACETube® - Dewatering System Product Brochure

【Brochures】ACE Solutions with ACE Products:ACEGrid®, ACETex®, ACETube®

【Brochures】An Overview of ACEGrid®, ACETex®, and ACETube®

【Brochures】Case Study Collection-Safety and Reliability with ACE Solutions

【Brochures】ACE Solutions in Hydraulic Engineering

【Data Sheets】ACETube® Geotextile Tube TDS

【Installation Guidelines】Installation Guideline for ACETube® Sludge Dewatering (Member Only)
The file requires higher user permission to access. For further information, welcome to contact us

【Papers】Industrial Sludge Dewatering Using Geotextile Tubes

【Others】Case Study Collection- Environmental Protection
Geosynthetic Solutions in the Mining Industry

ACE Solutions with ACE Products:ACEGrid®, ACETex®, ACETube®

ACETube® - Dewatering System Product Brochure

ACE Solutions in Hydraulic Engineering

Case Study Collection-Safety and Reliability with ACE Solutions

An Overview of ACEGrid®, ACETex®, and ACETube®

ACETube® Product Brochure
ACETube® Geotextile Tube TDS
Installation Guideline for ACETube® Sludge Dewatering (Member Only)
The file requires higher user permission to access. For further information, welcome to contact us
Industrial Sludge Dewatering Using Geotextile Tubes
Case Study Collection- Environmental Protection
Related Case Studies
Asia | 2015-2019
Products:ACETube® - dewatering system
Application:Sludge Treatment, Tailing Dewatering
Europe | 2015-2019
Products:ACETube® - dewatering system
Application:Sludge Treatment
Taiwan | 2015-2019
Products:ACETube® - dewatering system
Application:Sludge Treatment