About ACE Geosynthetics
ACE Geosynthetics established in 1996 aims to provide integrated, innovative and geosynthetic-related products and services to global engineering tasks. With an Accurate, Collaborative and Efficient approach, ACE constantly strives to meet customer's expectation and requirement through our expertise and experience to provide the most suitable product and service.
Our Vision is "To be a Reliable Geosynthetic Solutions Provider for Sustainable Environment."; our mission is "We strive to develop, manufacture, and promote quality geosynthetics and services to solve engineering problems with considerations of safety, economy, and environment."
We consider ACE Geosynthetics a solution provider, a trusted business partner and a socially responsible company.
---
ACE Geosynthetics Corporate Video 2020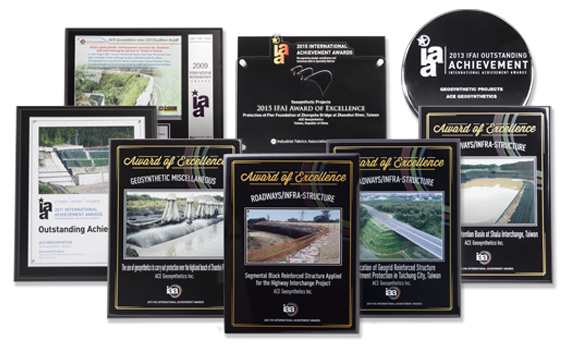 A Professional Solution Provider
ACE Geosynthetics is the winner of the 2009, 2011, 2013, 2015, 2016, 2017, 2019 and 2021 International Achievement Award from Industrial Fabrics Association International, and becomes an outstanding solution provider in the geosynthetics industry. With the experience of decades in manufacturing industry, our core ability is to provide a wide range of quality and engineered geosynthetic materials and products. Furthermore, via the continuous efforts from more than 40 ACE's engineering experts with different professional backgrounds covering geotechnical, hydraulic, environmental, landscape, mechanical, chemical, material, and textile engineering, we have sufficient technical knowledge to respond diverse needs in accordance with different customer. From product development and manufacturing to project design and construction, we are ready to offer the most suitable and innovative solutions to you. In addition, ACE is an active member of major international associations such as IGS and GMA. We are to inform and be informed of the latest researched knowledge and techniques, keeping ourselves on the global trend, serving the society and governmental agencies with our best at all times.

A Trusted Business Partner
ACE Geosynthetics was established in 1996 with the first automatic geogrid production line in Taiwan. Since then, our insistence on high quality is the key factor leading us to the rapid expansion in the global market. High quality is achieved by the following acts: the fundamental quality management system of ACE Geosynthetics is recognized and certified by ISO 9001 and 9002. With the basic guideline of ISO 9001, ACE Geosynthetics further obtained CE Marking, BBA Approvals, and NTPEP Qualification Report for its final product(s). Moreover, a well-equipped in-house civil engineering laboratory was built to carry out a series of professional tests for research, development and quality-control of products. In order to ensure our rigorous and correct quality control, the laboratory is certified by Taiwan TAF - Taiwan Accreditation Foundation and GAI-LAP - Geosynthetic Accreditation Institute-Laboratory Accreditation Program, which is intended to ensure that the specific laboratory is capable of properly rendering the tests that they contract to perform, and is further recognized with the ILAC Laboratory Combined MRA Mark as shown below. Different from the manufacturers QC laboratory applied by general manufacturers, we are a Third-Party independent laboratory. Thus, we can provide objective evidence and facts for studies, evaluations, analyses, and technical support for decision making processes, ensuring that our clients receive the highest level of service and support. Up to now, ACE has been exported products to more than 70 countries and earned high trusts from numerous clients. ACE is also proud to be certified by DNV, following a Verification Statement of Carbon Footprint Inventory Assertions. This accreditation highlights our emphasis on the importance of tackling the issue of greenhouse gas emissions. If you are looking for a reliable business partner, surely ACE is your best option.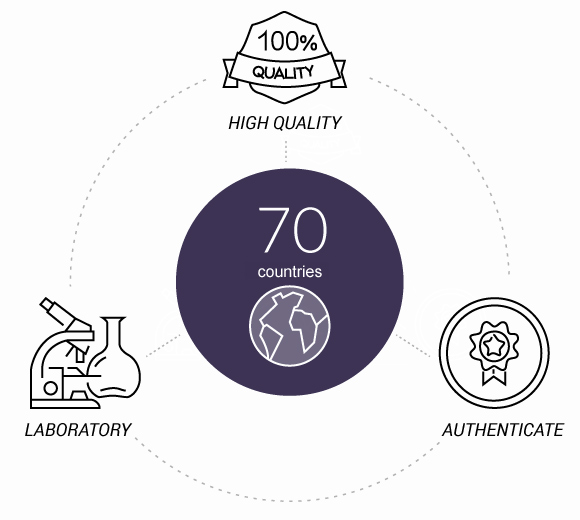 A Socially Responsible Company
Since the traditional structure reinforcing method for infrastructures fails in combating
against severe climate changes and is unable to achieve environmental sustainability, the
method of applying geosynthetic materials for infrastructure improvement and natural
landscape restoration seems to be a better option. For sustainable development of our earth, ACE Geosynthetics plays an important role in supporting eco-friendly engineering by providing solutions with low carbon emissions of geosynthetic materials. As supporting a better and greener environment is our responsibility, we will keep contributing our best toward the environment in our expertise

ACE Geosynthetics has obtained the certification of ISO 14001:2004 for our environmental management system to demonstrate our attitude of being environmentally friendly. However, confronting the threat from climate change, there are more to be done. The increasing emission of greenhouse gases is widely recognized as the main contributor to global warming that people ultimately are aware of. To obtain information of the GHG emission, the product life cycle assessment must be carried out. Therefore, ACE has obtained the Greenhouse Gas Emission Verification (ISO 14064-1:2006) and verification of Carbon Footprint Assessment for our ACETube®, ACEGrid®, and ACE Geosynthetic Eco-Park; these works are essential for us to further reduce our GHG emission and make geosynthetic materials more beneficial to the world.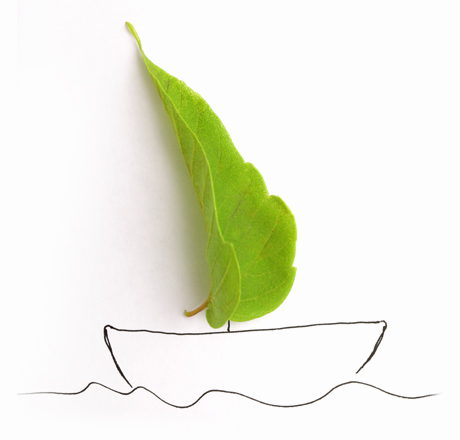 Social Contribution
ACE not only cooperates with the government and organizations to take care of the disadvantaged minorities, but also provides opportunities to share industrial knowledge and experience with university students. Our employees also actively participate in social welfare activities to fulfill both individual as well as enterprise responsibility to the society.
Employees Care
With the purposes of maintaining the greatest asset of the company and providing the efficient and quality service to customers, in ACE Geosynthetics we have pleasant working environment, cooperative company culture, and well-organized training and development programs for employees. In addition, our open door policy allows individuals to have direct communication with the management for any concern and suggestion; every voice in the organization can be heard. We believe once we take care of employees' concern, our overall performance will be taken care by them as well. Last but not the least, ACE assists every employee to reach the body-spirit-mind balance by organizing and sponsoring group activities, staff trips, and annual medical checkups for everyone. The ultimate goal of ACE is to have all its employees achieve a balanced and healthy life, while contributing toward the sustainability of the company and the environment.