Services
Material Testing
We provide accurate, reliable, and comprehensive geosynthetic testing and research services for evaluating physical, mechanical, hydraulic, degradation and durability properties of materials. For geosynthetic materials including geogrids, geotextiles, and geotextile-related products, we are capable of conducting tests in accordance with several test methods, such as ISO/EN, ASTM, DIN and CNS. Performance tests and analyses are also offered to assess the performance of geosynthetics in specific application situation.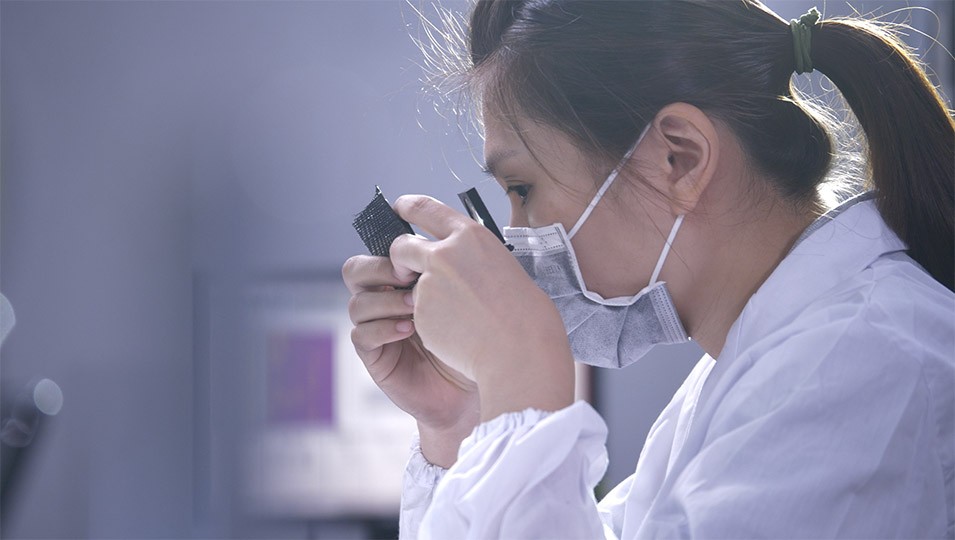 ACE Laboratory Introduction
ACE Geosynthetics owns an independent laboratory that specializes in geosynthetic material testing. We adhere to the relevant laboratory regulations of ISO/IEC 17025 and TAF, providing impartial and objective professional testing services with expert technical judgment.

In order to ensure our rigorous and correct quality control, the laboratory is certified by Taiwan TAF - Taiwan Accreditation Foundation, and GAI-LAP - Geosynthetic Accreditation Institute-Laboratory Accreditation Program, which is intended to ensure that the specific laboratory is capable of properly rendering the tests that they contract to perform. Different from the manufacturers QC laboratory applied by general manufacturers, we are a Third-Party independent laboratory. Thus, we can provide objective evidence and facts for studies, evaluations, analyses, and technical support for decision making processes, ensuring that our clients receive the highest level of service and support.
Search Results
Product
Property
Standard
Testing Name
Service Process and Schedule Estimation