News
Visit ACE Geosynthetics at INTERPRAEVENT 2023 International Symposium in Taiwan
INTERPRAEVENT 2023 International Symposium is held in Taichung, Taiwan. Over 200 professionals and experts from 16 countries participate in this activity, including staff from ACE Geosynthetics.
The symposium "Natural Disasters Occurrence, Reduction, and Restoration in Mountain Regions" aims to address the challenges of predicting mountainous hazards and their impact on communities due to global warming and climate change. The event will provide a platform for experts and scholars to share ideas, experiences, and research on field investigation, occurrence monitoring, mitigation strategy, risk analysis, engineering governance, resilient community, and ecological restoration.
ACE Geosynthetics sincerely looks forward to all of you coming to discuss these issues or our product applications face-to-face!
Activity: INTERPRAEVENT 2023 International Symposium
Venue: National Chung Hsing University
Booth: No. 8
Date: April 17-18, 2023
Address: Kuo Kuang Rd., Taichung, Taiwan
More information: https://interpraevent2022.nchu.edu.tw/Center/Topic.aspx?SendPage=2&SendEC=1
Similar News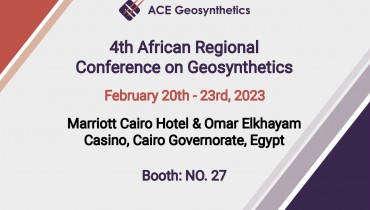 ACE Geosynthetics is excited to attend the 2023 GeoAfrica in Egypt. Assorted technical themes about...
2023/02/16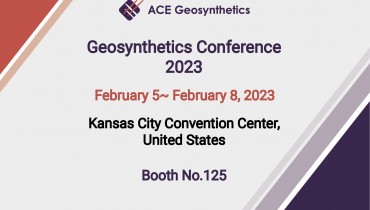 ACE Geosynthetics is pleased to attend the Advanced Textiles Association (ATA) Geosynthetics Confere...
2023/02/01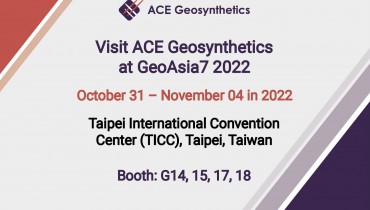 ACE Geosynthetics is excited to attend the 2022 GeoAsia7 Conference & IGS First Young Engineers...
2022/10/13