News
ACE Geosynthetics: Shaping Sustainability at the 2023 Asia-Pacific Expo


The construction and manufacturing sectors are known for their significant contribution to global energy consumption and carbon emissions. For over a quarter-century, ACE Geosynthetics has committed itself to researching and integrating green engineering solutions, showcasing its own brand globally. Embracing the trend towards net zero, we have actively aligned with the ESG sustainable development direction. In addition to continuously offering comprehensive one-stop product services, we are committed to integrating and innovating engineering systems in "sustainability," "ecology," "carbon reduction," and "disaster prevention". Our goal is to create more sustainable benefits through integration, advance our corporate mission, and uphold our core values.
Recognizing the government's resolve in driving the net-zero transformation initiative, we are honored to showcase our sustainability efforts at the '2023 Asia-Pacific Sustainability Expo.' We demonstrate our internal decarbonization strategies and achievements. This offers various stakeholders and the public to gain a deeper understanding of ACE Geosynthetics' distinctive features and highlights in implementing sustainable actions.
As we move forward, ACE Geosynthetics will continue to champion and foster sustainable innovation in the construction and manufacturing sectors. We believe that, with concerted efforts, we can contribute to a greener, safer, and more sustainable world.
Similar News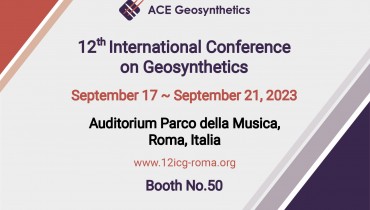 ACE Geosynthetics is delighted to attend the12th International Conference on Geosynthetics (IC...
2023/08/29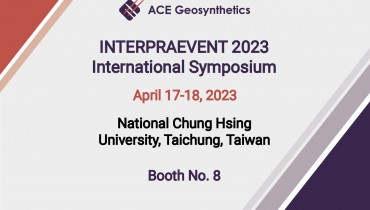 INTERPRAEVENT 2023 International Symposium is held in Taichung, Taiwan. Over 200 professionals and e...
2023/04/03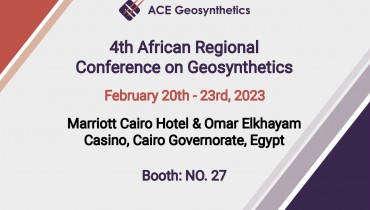 ACE Geosynthetics is excited to attend the 2023 GeoAfrica in Egypt. Assorted technical themes about...
2023/02/16