News
Visit ACE Geosynthetics at GEOTEC HANOI 2019 in Vietnam!
ACE Geosynthetics will attend GEOTEC HANOI 2019 on November 28 to 29, 2019 in Vietnam to exhibit at Booth No. 4 and present our paper "Stabilization for Soft Soil Foundation by Geotextiles" at the conference.

For decades engaged in manufacture, design, and construction in the geosynthetics market, these experiences make ACE Geosynthetics become a global leading geosynthetics manufacturer and a professional solution provider. 2019 is a big year for ACE Geosynthetics in Vietnam. Our office in Hanoi and Vietnamese official website are opened to provide concrete, timely, and entire services to all clients in Vietnam. We are determined to develop further in the market and look forward to communicating with all of you in this event.

If you are interested in discovering solutions and products in geosynthetics, please come to us and let us have more discussion face to face!

GEOTEC HANOI 2019
Venue: National Conference Center, Hanoi, Vietnam
Booth: No. 4
Date: November 28-29, 2019
Link: https://geotechn.vn/
For more information about ACE Geosynthetics, please contact us.
Similar News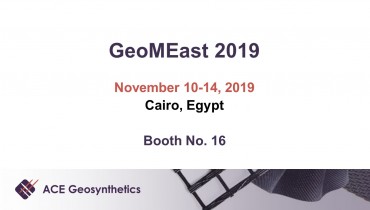 ACE Geosynthetics will exhibit at Booth 16 at the upcoming GeoMEast 2019 International Congress &amp...
2019/10/25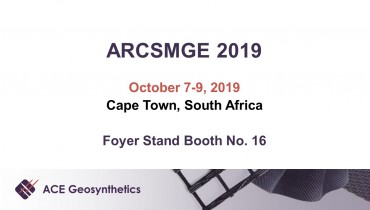 ACE Geosynthetics will attend and exhibit at the 17th African Regional Conference on Soil Mechanics...
2019/10/01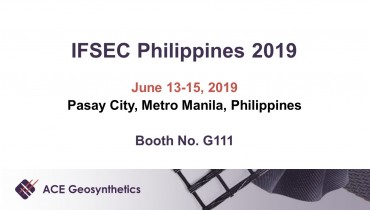 IFSEC 2019, the leading Security, Fire and Safety event in Philippines which has been in existence f...
2019/05/17