News
Visit ACE Geosynthetics at EuroGeo Conference 2022 in Warsaw, Poland
ACE Geosynthetics is going to attend the 7th EuroGeo conference, in Warsaw, Poland in 2022. The activity is held by PSG-IGS, a voluntary and self-governing non-profit association. PSG is also the Polish branch of the International Geosynthetics Society.
We sincerely invite you to join the conference and have deepen understanding how the geosynthetic application help our beautiful earth in sustainable development and circular economy. Glad to meet you all there and welcome to discover more products and innovative solutions regarding geosynthetics with us!
Activity: 7th EuroGeo conference
Venue: The Palace of Culture & Science, Warsaw, Poland
Conference Stand: RB 62
Date: 4-7th of September 2022
More information about EuroGeo conference: https://eurogeo7.org/
For more information about ACE Geosynthetics, please contact us.
Similar News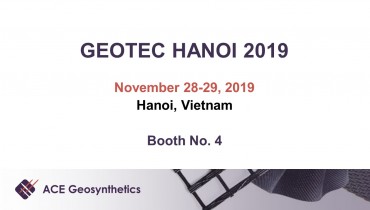 ACE Geosynthetics will attend GEOTEC HANOI 2019 on November 28 to 29, 2019 in Vietnam to exhibit at...
2019/11/04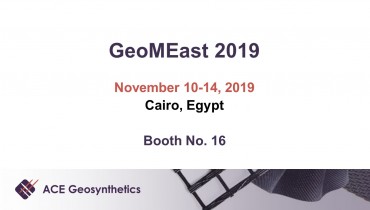 ACE Geosynthetics will exhibit at Booth 16 at the upcoming GeoMEast 2019 International Congress &amp...
2019/10/25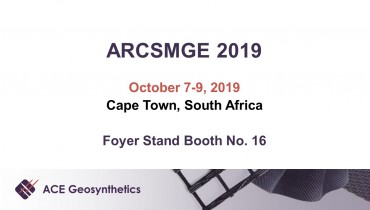 ACE Geosynthetics will attend and exhibit at the 17th African Regional Conference on Soil Mechanics...
2019/10/01