News
Visit ACE Geosynthetics at ATA Geosynthetics Conference 2023 in United States
ACE Geosynthetics is pleased to attend the Advanced Textiles Association (ATA) Geosynthetics Conference 2023 in the United States. Not only do we have a stand to understand our solutions and geosynthetic products, but we also prepare the workshop: Learn the concept of the dewatering tube system through experience.Attendees can conduct the jar test and cone test on their own.
Sincerely look forward to all of you coming and discovering our solutions face to face.

Activity: ATA Geosynthetics Conference 2023
Venue: Kansas City Convention Center
Booth: 125
Date: February 5, 10:00 am EST~ February 8, 10:00 pm EST
Address:301 W 13th St, Kansas City, MO 64105
More information: https://www.textiles.org/event/geosynthetics-conference-2023/
Similar News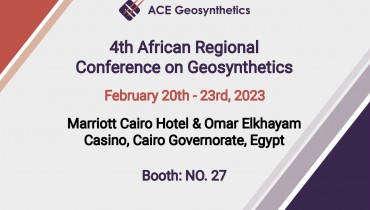 ACE Geosynthetics is excited to attend the 2023 GeoAfrica in Egypt. Assorted technical themes about...
2023/02/16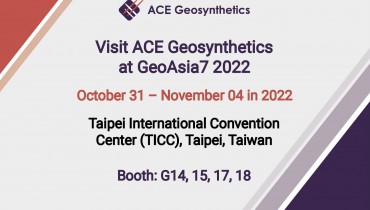 ACE Geosynthetics is excited to attend the 2022 GeoAsia7 Conference & IGS First Young Engineers...
2022/10/13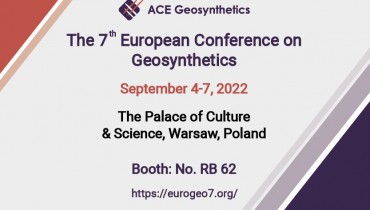 ACE Geosynthetics is going to attend the 7th EuroGeo conference, in Warsaw, Poland in 2022. The acti...
2022/08/02