News
Meet ACE Geosynthetics at GeoMEast 2019 in Egypt!
ACE Geosynthetics will exhibit at Booth 16 at the upcoming GeoMEast 2019 International Congress & Exhibition, which is organized by SSIGE, from November 10-14, 2019, in Cairo, Egypt.

We will also present our paper "Giant Geotextile Tube Applied to the Temporary Cofferdam Reclamation Construction for a New-Build Container Base at Harbor in Taiwan" at the conference.

ACE Geosynthetics sincerely looks forward to all of you to come and to discuss with us face to face!

GeoMEast 2019
Venue: Marriott Cairo Hotel, Cairo, Egypt
Booth: No. 16
Date: November 10-14, 2019
Link: https://geomeast.org
For more information about ACE Geosynthetics, please contact us.
Similar News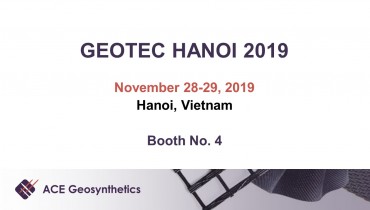 ACE Geosynthetics will attend GEOTEC HANOI 2019 on November 28 to 29, 2019 in Vietnam to exhibit at...
2019/11/04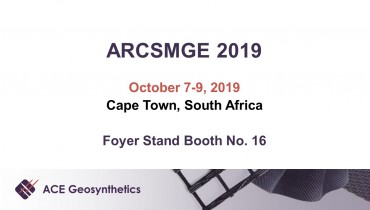 ACE Geosynthetics will attend and exhibit at the 17th African Regional Conference on Soil Mechanics...
2019/10/01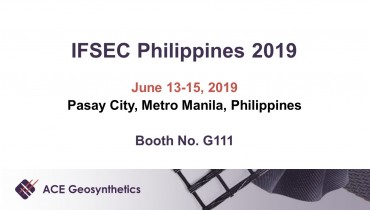 IFSEC 2019, the leading Security, Fire and Safety event in Philippines which has been in existence f...
2019/05/17