News
Use Giant Geotextile Tube for Temporary Cofferdam Reclamation at Harbor
Land reclamation is an effective way for a country that has limit land for use. Land reclamation is to create new lands from oceans or riverbeds in order to suffice the operation resulted from the growth of the population and the development of the business activities. Through the land reclamation, more resources could be found or generated to satisfy the people's benefits.
One of the traditional materials used for land reclamation is cement which would cause significant impacts on the environment and ecology, such as the biodiversity reduction and the harm to the ecosystem. Yet, if the land reclamation is essential for a country's development, finding alternatives with environmentally friendly features appears important and meaningful.
Geotextile tubes have been widely used in marine and coastal constructions and could be used in the land reclamation project. By using geotextile tube, not only the total construction costs but also the environmental impacts could be reduced and lowered reasonably. What's more important is that the effect and function of the land reclamation are achieved fully.
In this introduced case, it was going to construct a temporary cofferdam in order to proceed with the land reclamation at the harbour. The depth of the harbour is 4 meters deep. At this harbour area, it was allowed to dredge the seabed to fill the geotextile tube so it solved an existing issue of no entry of cotainerships. As the overall conditions were taken in to consideration, the innovative method using geotextile tubes was chosen.
For more information about the case, please read the case study:
Use Giant Geotextile Tube for Temporary Cofferdam Reclamation at Harbor, Kaohsiung, Taiwan
For knowing more about our analysis and design of this project, please
contact us
.
For more relevant applications, please follow below links:
1.
Cofferdams
2.
Sediment Dredging
If you are interested and would like to receive our monthly newsletter, welcome to
join us
and subscribe our ACENewsletter.
Similar News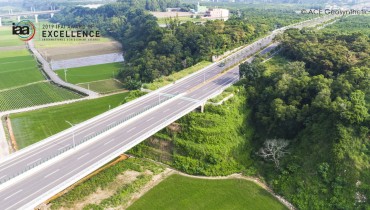 ACE Geosynthetics has received an Award of Excellence for its Geogrid Reinforced Structure for Abutm...
2020/02/06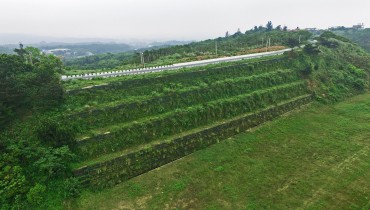 The concept of green engineering applied in the civil engineering field was resulted from the concer...
2019/08/27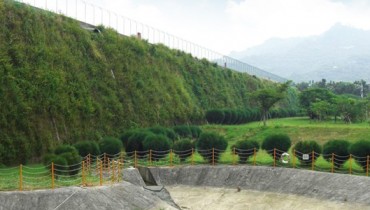 In the latest ACENewsletter, a case of using geosynthetics products as reinforced earth structure fo...
2019/02/15