News
The Challenge of Compound Disasters in Civil Engineering
Due to the extreme weather, the typology of natural hazards has been changed, from small-scale disasters in the past to large-scale disasters at present, such as the compounding of floods and landslides. Under this circumstance, it is needed to adopt the new proposal for the disaster recovery and prevention. Compound disasters commonly happen in Taiwan. Yet, ACEGrid® MSE (Mechanically Stabilized Earth) system has been adopted into such compound disaster repair for more than 10 years. Here is how ACEGrid® MSE system was done efficiently and how it performed well.In this issue of ACE Newsletter,one of ACE Geosynthetics typical projects for MSE(Mechanically Stabilized Earth) system is introduced.
Project Background
This project locates near to the fault zone and in the water supply reserve area of Reservoir Ming-Tan, its fragile geology with poor drainage and the influence of torrential rainstorm caused a significant landslide up to 80m wide and 30m deep in 2007.
ACE Solution
ACEGrid® MSE system containing ACEGrid®, ACEBagTM and drainage materials were chosen to restore the upper slope. Stacked soil-filled ACEBagTM was used for slope face protection and also functioned as the medium of planting. Interior and surface drainage systems were also installed properly for the MSE system to effectively drain the seepage and run-off.

Product: ACEGrid® GG, ACEBagTM
Solution: Slope Stabilization
The Contribution
ACE system has shown a sound performance, the deformation rate observed at the site declined from 0.03mm/month to 0.007mm/month within the first 6 months. Based on the site conditions, ACE solution, a custom made system for this project, has proved to be beneficial for this type of slope rehabilitation and is worthy of being considered for other similar conditions.
What We Do
Design Proposal – Provide drawings, specifications and cost analysis
Analysis Service – Conduct analysis with professional engineering software
Construction Assistance – On-site technical support available on request during construction
Material Consultation – Offer optimal product options and customization
Knowledge Sharing – Offer training courses on geosynthetic applications

For more information of the case, please read the case studies.
For details about the analysis and design of the project, please contact us.
Similar News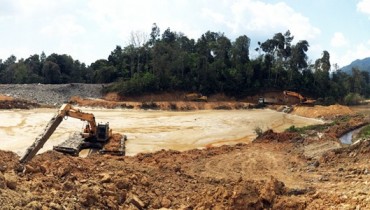 In the latest ACENewsletter, a case of using geotextile tube as mine slurry dewatering treatment is...
2018/12/12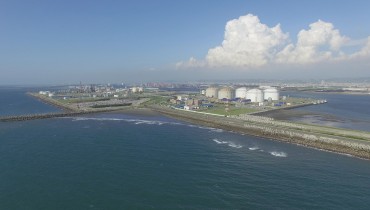 In the latest ACENewsletter, a case of using geotextile tubes as submerged breakwaters to protect ha...
2018/11/13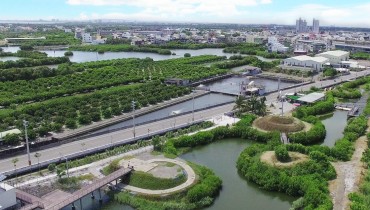 In the latest ACENewsletter, a case of repurposing an unused space is introduced. In Linbian, Pin...
2018/10/05