News
Geosynthetics Keep Cities Away from Urban Flooding
Alexandra van Huffelen, Rotterdam's vice mayor, ever mentioned, "We have to learn to live with more water. People should be prepared for the fact that we'll have floods at least once a year." Confronted with the frequent extreme weathers and heavy rainfalls due to the global climate change, not only the drainage capability of related hydraulic infrastructures should be upgraded but also the water absorbing capability should be enhanced. The so-called concept of water absorbing capability is like the idea of "Sponge City" which is developing worldwide recently.

In this regard, ACEGrid® (Mechanically Stabilized Earth) MSE system is successfully applied for the development of sponge city, such as the project ACE would like to share below.
Project Background
The Maple Garden project, with a land area of 30,000 square meters, was the proposed site for the Taichung International Expo Center originally; however, for some reasons the project was ceased and cancelled after excavation. As a result, a huge and dangerous boomerang-shaped ground opening, with a depth of about 20 meters, was left on site.

Moreover, the area near the site was always confronted with flooding during the heavy rainfalls and the original surface drainage system failed to effectively deal with the runoff.
ACE Solution
Considering the overall project requirements in cost-efficiency, construction convenience, environmental friendliness, and landscape beautification, the applications of ACEGrid® MSE system and relevant engineering methods were the most suitable and feasible approach to carry out the work. Furthermore, a detention pond of 200,000 cubic meters was to be constructed and connected to the city drainage for regulation of flood.

Product: ACEGrid® GG
Application: Slope Stabilization, Slope Erosion Control
The Contribution
Geosynthetic product applications play a major role in building the park, and significantly contribute to the concrete reduction and environmental friendliness demand of Maple Garden project; and the use of in-situ materials and geosynthetic products brings convenience to the construction and brings down the cost at the same time.

Moreover, the vegetation planted throughout the garden has increased the city's green coverage by 28,000 square meters, and contributed to lowering the urban heat island effect.
What We Do
Design Proposal – Provide drawings, specifications and cost analysis
Analysis Service – Conduct analysis with professional engineering software
Construction Assistance – On-site technical support available on request during construction
Material Consultation – Offer optimal product options and customization
Knowledge Sharing – Offer training courses on geosynthetic applications

For more information of the case, please read the case studies.
For details about the analysis and design of the project, please contact us.
Similar News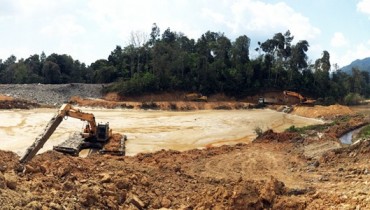 In the latest ACENewsletter, a case of using geotextile tube as mine slurry dewatering treatment is...
2018/12/12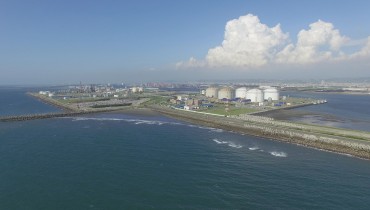 In the latest ACENewsletter, a case of using geotextile tubes as submerged breakwaters to protect ha...
2018/11/13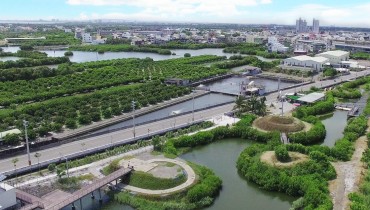 In the latest ACENewsletter, a case of repurposing an unused space is introduced. In Linbian, Pin...
2018/10/05