News
ACE Geosynthetics – Top Winner at the 2021 IFAI International Achievement Awards
ACE Geosynthetics wins 2021 International Achievement Award (IAA) presented by Industrial Fabrics Association International (IFAI)—"Best in Category" in geosynthetic projects and "Award of Excellence" in Roadways/Infra-Structure category for Segmental Block Reinforced Structure Applied for the Highway Interchange Project!
It is the second Best in Category and the eighth Award of Excellence we received from IFAI in the recent decade.
Due to the special construction of two-stage MSEWs, it requires the geogrid with ultra-durable characteristics with lower creep, the high tensile strength geotextile was demanded as well. This challenge gives us the opportunity to join the project.
To read all about it, click here: https://iaa.ifai.com/award_category/geosynthetic-projects/
Similar News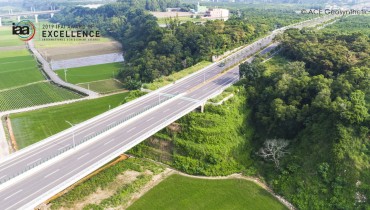 ACE Geosynthetics has received an Award of Excellence for its Geogrid Reinforced Structure for Abutm...
2020/02/06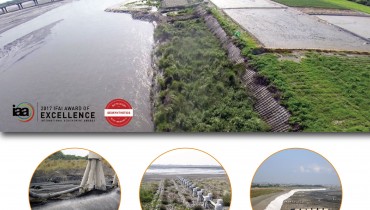 ACE Geosynthetics was recognized with the 2017 IFAI International Achievement Award (IAA) which was...
2017/10/27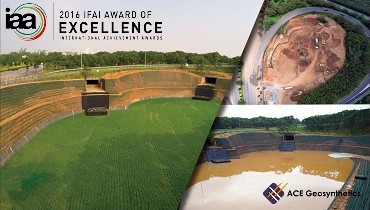 Geosynthetics manufacturer and solution provider ACE Geosynthetics has received the Award of Excelle...
2016/11/08