News
Meet ACE Geosynthetics at Geosynthetics 2018 in Chile!
ACE Geosynthetics is invited to attend Geosynthetics 2018 on October 3 to 5, 2018 in Chile to present our paper" The Use of Geotextile Tube for Copper Slurry Dewatering". If you are interested in geosynthetics, please come to the conference and follow us to receive the latest and relevant research and innovations. We will be glad to meet you all there and welcome to discuss with us face to face!
Geosynthetics 2018 – 2nd International Conference on Technology and Application of Geosynthetics
Venue: Hotel Santiago, Santiago, Chile 
Date: October 3-5, 2018
Link to Geosynthetics 2018: http://190.82.83.231/new_sites/v2/geosynthetics2018/
Oral Presentation
Session 2: Modeling, design, quality control and quality assurance
Ballroom: A
Paper: The Use of Geotextile Tube for Copper Slurry Dewatering
Time: 14:00-14:20, October 4, 2018
Similar News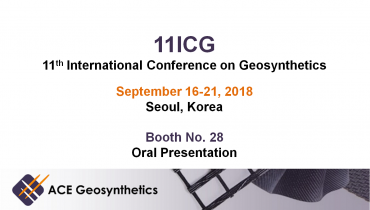 Here comes the very important conference in the upcoming September. We would like to invite all o...
2018/08/13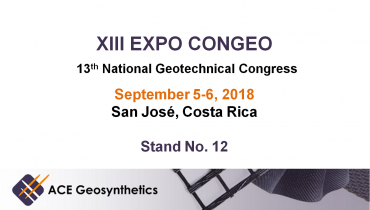 Are you excited about the upcoming XIII EXPO CONGEO? ACE Geosynthetics will exhibit at XIII EXPO...
2018/08/08
ACE Geosynthetics is excited to be in Marrakech, Morocco this October for the 3rd African Regional C...
2017/08/22