News
Wrap-Around Reinforced Retaining Wall for Collapsed Slope Remediation
In the latest ACENewsletter, a case of wrap-around reinforced retaining wall for collapsed slope remediation is introduced.
There are diverse engineering applications for slopes, such as traditional reinforced concrete retaining wall, shotcrete, gabion slope, masonry retaining wall and reinforced retaining wall. Reinforced retaining wall has different facing patterns, especially wrap-around reinforced retaining wall that has easy and fast installation benefits. The main material of wrap-around reinforced retaining wall, geogrid, provides the stabilizing force and utilizes in-situ soils to maintain the original geological formation, also increasing the slope recovery rate by vegetation growth.
For more information about the case, please read the case study:
Wrap-Around Reinforced Retaining Wall for Collapsed Slope Remediation
For knowing more about our analysis and design of this project, please
contact us
.
For more relevant applications, please follow below links:
1.
Slope Erosion Control
2.
Slope Stabilization
If you are interested and would like to receive our monthly newsletter, welcome to
join us
and subscribe our ACENewsletter.
Similar News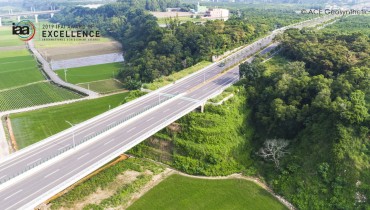 ACE Geosynthetics has received an Award of Excellence for its Geogrid Reinforced Structure for Abutm...
2020/02/06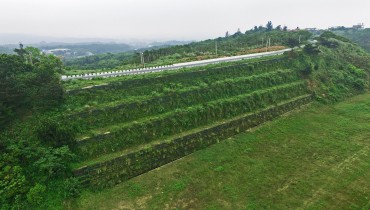 The concept of green engineering applied in the civil engineering field was resulted from the concer...
2019/08/27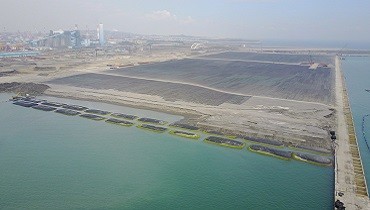 Land reclamation is an effective way for a country that has limit land for use. Land reclamation is...
2019/05/06