News
Use Geotextile Tube as Mine Slurry Dewatering Treatment
In the latest ACENewsletter, a case of using geotextile tube as mine slurry dewatering treatment is introduced.
Mining, one of the basic industries of human civilization, usually accompanies with wastes and other negative effects when human are devoted to acquiring high economic value minerals. The impacts of mining industry to the environment include soil erosion, land subsidence caused by mining pits, destruction of biodiversity, and contamination of groundwater by chemical-containing wastewater during mining.
In most mining operations, a large amount of water is used for sluicing and selecting minerals, thus wastewater and slurry waste with high moisture content being generated.
Slurry waste is usually transported and stacked on the settling pond, and after the moisture content of slurry waste decreases, it will be removed. This method requires a long time and a large hinterland to finish the whole dewatering treatment, while using ACETube® geotextile tube to process slurry waste dewatering is capable to significantly shorten the dewatering time and reduce the use of land area.
For more information about the case, please read the case study:
Use Geotextile Tube as Mine Slurry Dewatering Treatment, Indonesia
For knowing more about our analysis and design of this project, please
contact us
.
For more relevant applications, please follow below links:
1.
Tailing Dewatering
2.
Sludge Treatment
If you are interested in and would like to receive our monthly newsletter, welcome to
join us
and subscribe our ACENewsletter.
Similar News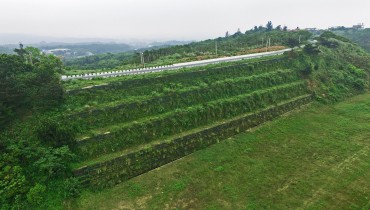 The concept of green engineering applied in the civil engineering field was resulted from the concer...
2019/08/27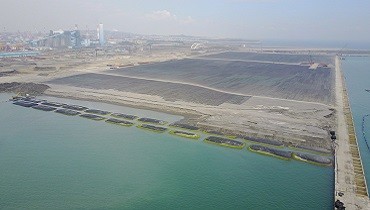 Land reclamation is an effective way for a country that has limit land for use. Land reclamation is...
2019/05/06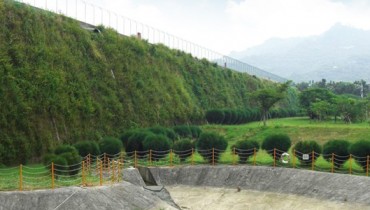 In the latest ACENewsletter, a case of using geosynthetics products as reinforced earth structure fo...
2019/02/15