News
Transforming Rail Infrastructures with Geosynthetics
Stimulating economic prosperity through the advance of transportation infrastructure is the crux of bolstering cross-national partnerships. The economic boom generated by connecting societies and nations via highway and railway routes is mutually beneficial to governments and investors, encouraging a harmonized open market worldwide. ACE innovators seamlessly blend our geosynthetic materials with pavement sublayers to upgrade the bearing capacity and thus the service life of transportation routes traversing multifarious geological conditions. High strength ACETex® geotextiles for soil stabilization and reinforcement is a leading fabric applied in transportation constructions intercontinentally.

At a glance, ACE's railway subgrade improvement project with ACETex® PP fabric in New Taipei City, Taiwan. Take a look below.
Project Background
The intermittent vibrational loading from trains crossing the Raifung segment of the Taiwan Rail hazardously pumped fines from the subgrade into the ballast layer. The intermixed layers differentially settled and distorted the rail-sleeper connections, perilously threatening the lives of passengers on this route. The Taiwan Railway Administration (TRA) required an economic solution that would separate the ballast from the poor subgrade soil and reduce the original quantity of ballast added to the train tracks.
ACE Solution
A blanket of high tensile strength ACETex® PP woven and ACETex® nonwoven geotextile separated the weak subgrade from the new ballast layer, subsequently filtering out fines and preventing the intermixing of the railroad base courses.

Product: ACETex® PP, ACETex® NW
Solution: Subgrade Stabilization, Base Reinforcement
The Contribution
ACETex® geotextile fabric strengthens road and railway structures, bridging the flow between communities for stable economic growth and trade.
What We Do
Design Proposal – Provide drawings, specifications and cost analysis
Analysis Service – Conduct analysis with professional engineering software
Construction Assistance – On-site technical support available on request during construction
Material Consultation – Offer optimal product options and customization
Knowledge Sharing – Offer training courses on geosynthetic applications

For more information of the case, please read the case studies.
For details about the analysis and design of the project, please contact us.
Similar News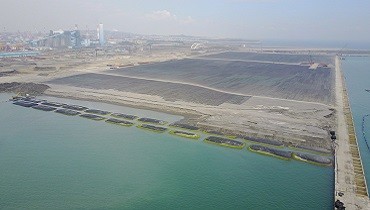 Land reclamation is an effective way for a country that has limit land for use. Land reclamation is...
2019/05/06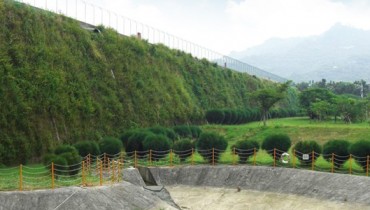 In the latest ACENewsletter, a case of using geosynthetics products as reinforced earth structure fo...
2019/02/15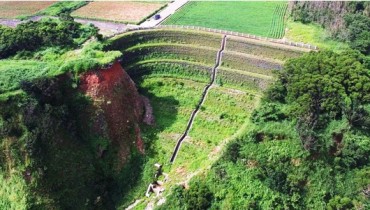 In the latest ACENewsletter, a case of wrap-around reinforced retaining wall for collapsed slope rem...
2019/01/14