News
Story of a Reliable Geosynthetic Solution Provider - ACE Geosynthetics
ACE Geosynthetics' new corporate videos are online! A sequence of four videos that we have been preparing for over a year, to tell a leading brand story-the geosynthetics solution provider from Taiwan to the world, in respect of all- around geosynthetics solutions, how to be "ACE" as well as a green construction promoter.
| | |
| --- | --- |
| | The first clip shows the origin of a dominant geosynthetics solution provider- ACE Geosynthetics- coming from where geological and climatic conditions promote for multiple disasters: Taiwan. |
| | As for the second clip, it presents, through elaborated 3D animations and photos, Corporate's offers for a wide range of high-grade construction materials in 9 categories and 15 state-of-the-art applications. |
| | The third part introduces our steady progress in terms of integration and improvement, from product manufacturing to R&D to material testing, as a means to provide professional technical services and optimum solutions on a global scale. |
| | The final clip conveys how to put our business philosophy into practice: ACE- the green earth solution provider, while shedding the light on ACE's winning awards record in the recent years as it is competitive in the global industry. |
Most importantly, we endeavor to meet customers' needs with an active attitude and sincere mind; with ACE Geosynthetics, safety, ecology, environmental protection and cost-effectiveness always come first.
ACE- Assurance in quality, Commitment in performance, and Excellence in engineering- not only are three main factors to succeed geosynthetics-related projects, but are also the values we carry for our dear clients.

Seeking reliable geosynthetics support? ACE supports all-around your needs.
Go to our YouTube channel to find the full sequence of videos from ACE Geosynthetics:
---
News
---

Effective Erosion Control Products
- ACESandbag™ SB and ACESandbag™ EC- are launched!
Erosion control, sediment control, and soil runoff problems frequently happen during construction. As a professional solution provider, ACE self-develops the ACESandbag™ EC and ACESandbag™ SB in light of the tough situations.
To solve the erosion control problems, ACESandbag™ EC with adequate mesh size and UV resistance is conducive for vegetation growing so as to hold the soil on a sliding surface as well as absorb erosive force from rainwater or flowing water and divert water flow to while also preventing underneath materials from being washing away. And it is able to be filled on-site with in-situ soil; after the filling, tie strings are available on the bags for simple closure. While filling equipment and/or machines such as metal boxes and excavators can be used to speedily fill dozens of sandbags simultaneously. Both temporary and long-term requirements against stable erosion control performance are applicable to this product.

For sediment control, ACESandbag™ SB can refrain cloggy materials such as silt from running into storm water systems, gutters, drains, and outlet tubes. Prior to being placed around the outlets to protect or across open drains, this product can be filled with in-situ sands, gravels, or even recycling construction materials, given that the fabric is resilient to sharp-edged fills. After installation, it leads to slow down the velocity of runoffs and keeps the suspended sediments out, but ACEsandbag™ SB can keep a high permeability rate while containing materials with small grain size. Once filled and knotted, the bags can be stacked together, or separately, depending on the case.
From bag fabrication to project design consultation to installation assistance, ACE Geosynthetics can offer a series of reliable services. Click to see more!
---
UPDATED RESOURCES
---
Please refer to the latest uploaded information and files on the official website below, and feel free to contact us for further details.
Case Studies
Type: Erosion Control
Product: ACESandbag™ EC
Type: Flood Detention
Product: ACESandbag™ EC
Brochures
ACE Solutions in Geotechnical Engineering
A variety of geotechnical applications and products are introduced in the brochure with real cases. To know more about our land remediation and road rehabilitation, reinforced slope and retaining wall, basal reinforcement, slope erosion control, and debris control embankment solutions, click to view it!
ACETube® Dewatering System
ACETube® Dewatering System involving in versatile advantages in treatment capacity, efficiency, costs, mobility, and flexibility with easy operation process, should be considered, especially when your dewatering projects have many space and budget limitations. And according to the need for the high processing efficiency during construction, we improve fabric permeability so that ACETube® can achieve higher filtration levels compared to others. For more details, view it online!
To know our construction supports, visit our website.
To be a member, visit the page to apply for an account.
To learn our exclusive designed services for our online members, please click here.
Similar News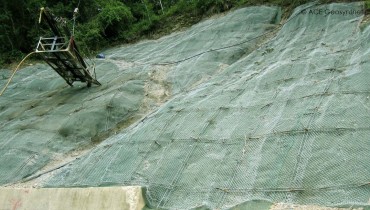 TOP STORY Slope Rehabilitation Using ACEMatTM R for the Service Road around Power Plant T...
2022/08/29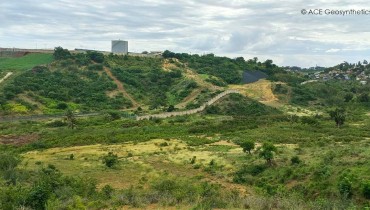 TOP STORY The climate in Africa is diverse depending on the country and how far it is close t...
2022/07/11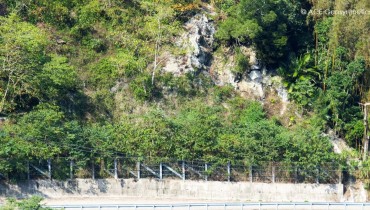 TOP STORY There are sixteen aborigines in Taiwan. In the 18th century, as the Han people develo...
2022/05/31