News
Making Better Drainage System Renewal in Urban River Channels
Uniform channel flow velocities are especially harmful during high flood potential natural disasters. The discharge from these channels can be impeded by warping and germinating channel beds which has the added benefit of diversifying and boosting the ecology of the surrounding environment. The soil filled ACEBag® together with ACETex® for lining the bottom of the channel is the most economical choice for achieving this goal.

Below is an ACE Geosynthetics case that uses the ACETex® and ACEBag® to improve the flow velocity and restore the ecology of the Fongshan River in Kaohsiung City, Taiwan.
Project Background
The steep terrain and subtropical climate of Taiwan spawn narrow rivers with torrential flows. Under these conditions, high flooding rates and other correlated natural disasters due to fierce rainstorms are impending.

In previous channel widening and riverbank erosion control designs, rigid concrete structures lined riverbanks and riverbeds. The smooth surface of the concrete dangerously intensified river discharges during heavy rainfall thus increasing the potential overflow and flooding of the channel banks and neighboring structures. Modern constructions are now more environmentally conscious and the Government of Taiwan called for more innovative, ecofriendly solutions that would renew the drainage of the channel and simultaneously restore the ecological habitat of the Fongshan River which flows through the urban Kaohsiung City.
ACE Solution
The concrete covered Fongshan channel created hazardous rapid flows through Kaohsiung City. The initially adopted conventional solutions failed to resolve the deluge issues that the intense discharge caused. Thankfully, the contemporary ACETex® and ACEBag® geotextile solutions were key for warping the riparian sides of the channel and thus weakening the initially rapid currents. Bermuda grass was also sown to develop a natural habitat for native critters.

Product: ACEBag®
Solution: Revetments
The Contribution
The diversified ecology introduced by the restoration work is enjoyed by local residents and still successfully reduces the channel flow velocity even through some of the most robust typhoons.
What We Do
Design Proposal – Provide drawings, specifications and cost analysis
Analysis Service – Conduct analysis with professional engineering software
Construction Assistance – On-site technical support available on request during construction
Material Consultation – Offer optimal product options and customization
Knowledge Sharing – Offer training courses on geosynthetic applications

For more information of the case, please read the case studies.
For details about the analysis and design of the project, please contact us.
Similar News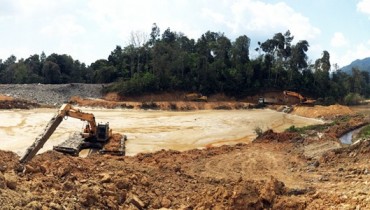 In the latest ACENewsletter, a case of using geotextile tube as mine slurry dewatering treatment is...
2018/12/12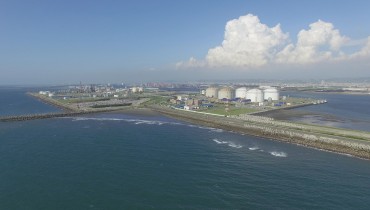 In the latest ACENewsletter, a case of using geotextile tubes as submerged breakwaters to protect ha...
2018/11/13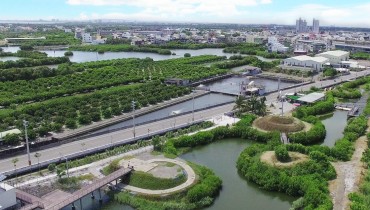 In the latest ACENewsletter, a case of repurposing an unused space is introduced. In Linbian, Pin...
2018/10/05