News
Geosynthetics play a major role in urban stormwater retention basin
In such currently existing city concrete jungle, infrastructures, roadways, sidewalks or parking lots are all impermeable. Subsurface soil is to the Earth what the skin is to the human being. Due to the block of pores, the cities have to rely on drainage ditches or channels for flooding prevention. However, the extreme climate keeps bringing the record-breaking stormwater. The cities are facing higher and higher risk of heavy rainfall and flooding. In recent years, the concept of "Sponge City" is brought out, which is to build a city with the abilities of water absorbing, water storage, water seepage and water filtration.

Here is one interesting project of ACE Geosynthetics to show that not only ACEGrid® (Mechanically Stabilized Earth) MSE system but also ACEMatTM R can be used for the development of sponge city.
Project Background
Taichung Pinglin Forest Park covering about 11.7 hectares sits on the land originally reserved for military use. In order to achieve the government's policy objective and improve the greening rate, the government intended to plan a forest park exceeding 3.7 hectares, plus a water-retention basin of 32,000 square meters on the existing overland flow area.
ACE Solution
In order to make a green landscape, using the Rectangular Pyramidal Geomat, ACEMat™ R to do the green beautify work. The area covered by the ACEMat™ R is about 8,000m2. ACEMat™ R can protect slope and also prevent the erosion rill formed naturally to expand. In addition, ACEMat™ R with the flexibility characteristic can be adapted to the local terrain condition and be installed easily.

Product: ACEMat™ R
Solution: Slope Erosion Control
The Contribution
The construction of the Pinglin forest park provides an environment which can not only conserve water, adjust temperature, provide biological habitats but also maintain the current landscape. The use of the green materials ACEMat™ R avoid the visual oppressive of concrete and form a multifunctional ecologically sustainable green park to adjust the temperature in the near region and effectively decrease the air pollution.
What We Do
Design Proposal – Provide drawings, specifications and cost analysis
Analysis Service – Conduct analysis with professional engineering software
Construction Assistance – On-site technical support available on request during construction
Material Consultation – Offer optimal product options and customization
Knowledge Sharing – Offer training courses on geosynthetic applications

For more information of the case, please read the case studies.
For details about the analysis and design of the project, please contact us.
Similar News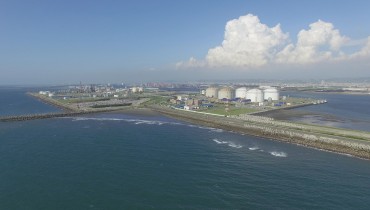 In the latest ACENewsletter, a case of using geotextile tubes as submerged breakwaters to protect ha...
2018/11/13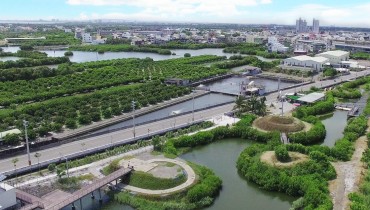 In the latest ACENewsletter, a case of repurposing an unused space is introduced. In Linbian, Pin...
2018/10/05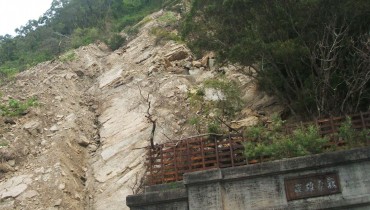 Soil erosion has a significant impact on the resident's safety and makes a great deterioration t...
2018/09/06