News
Apply Reinforced Earth Structure for Waste Landfill Expansion
In the latest ACENewsletter, a case of using geosynthetics products as reinforced earth structure for waste landfill expansion project is introduced.
According to the World Bank's report, "What a Waste 2.0: A Global Snapshot of Solid Waste Management to 2050", the annual global waste will increase from 2.01 billion tons (2016) to 3.4 billion tons (around 70% of waste generation) over the next 30 years. In 2016, the world generated 242 million tons of plastic waste, and it would cause environmental problems if not treated properly.
The most common and effective ways for waste management are landfills. From the report above, we can aware that more waste will be generated in the future, thus requiring more spaces for waste management.
Nowadays, the capacity of the landfill has gradually reduced due to the population and waste growth, causing a great impact both on the environment and economy.
Using geosynthetics as a reinforced earth structure can fully capitalize the vertical airspaces due to the reinforced method to enhance the waste capacity with minimal maintenance and to prolong the service life. Moreover, in-situ materials can use in building the structure to have the benefits of cost-effectiveness and rapid construction. The structure surface can be vegetated to reduce the impact on the surrounding environment, and preserve the eco-friendliness.
For more information about the case, please read the case study:
Reinforced Soil Dike, Class B Waste Landfill Expansion Project, Kaohsiung, Taiwan
For knowing more about our analysis and design of this project, please
contact us
.
For more relevant applications, please follow below links:
Landfill Construction
Similar News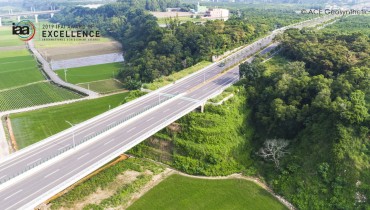 ACE Geosynthetics has received an Award of Excellence for its Geogrid Reinforced Structure for Abutm...
2020/02/06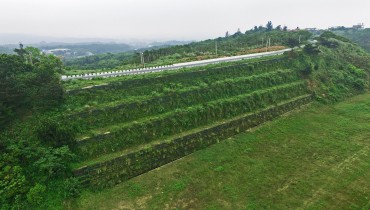 The concept of green engineering applied in the civil engineering field was resulted from the concer...
2019/08/27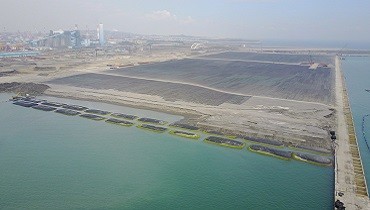 Land reclamation is an effective way for a country that has limit land for use. Land reclamation is...
2019/05/06